Madden Ranch Lithograph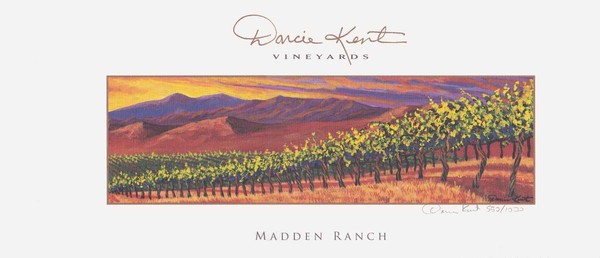 Members save 20% on all wine and 30% on 12+ bottles. Discount taken at checkout.
Limited edition lithographs of the original Madden Vineyard painting. Each lithograph is hand signed and numbered by artist Darcie Kent. This item is 9 inches tall by 20 inches wide and is sold unframed. Add a lithograph to your wine order!
We currently ship to CA, CO, DC, FL, GA, IL, MA, MD, MI, MN, MO, NY, OH, OR, TX, VA, and WA.
We are continually adding new states to better service our customers. Please check back periodically for updates.
Case discounts are applied at checkout. Club Members must log in to receive Club Members discounts.