12 bottle Tesla Neighbors Red Variety Pack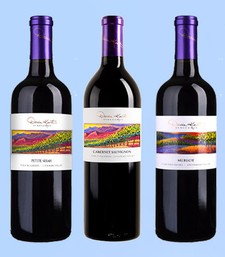 Includes 4 bottles of each wine: 2017 Tesla Neighbors Petite Sirah, 2015 Tesla Neighbors Cabernet Sauvignon 2013 Tesla Neighbors Merlot
Prepackaged mixed case of 12 bottles. Includes 4 bottles of the following 3 wines:
4 bottles of 2017 Tesla Neighbors Petite Sirah
4 bottles of 2015 Tesla Neighbors Cabernet Sauvignon
4 bottles of 2013 Tesla Neighbors Merlot
A $480 value!
No other wine discounts may be applied. Case includes 4 bottles of each wine listed. No substitutions allowed.
We currently ship to AZ, CA, CO, DC, FL, GA, IL, MA, MD, MI, MN, MO, NV, NY, OH, OR, PA, TX, VA, and WA.
We are continually adding new states to better service our customers. Please check back periodically for updates.
Case discounts are applied at checkout. Club Members must log in to receive Club Members discounts.