2016 Field Blend Zinfandel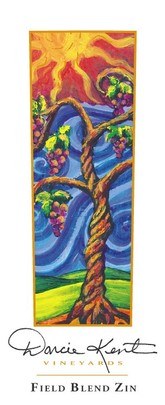 Wine Specs
Appellation
Livermore Valley
Aging
18 months in American and French oak
Fermentation
Moderately warm ferment
Tannin
Some grippy tannins
Members save 20% on all wine and 30% on 12+ bottles. Discount taken at checkout.
Linger for a moment with the complex aromatics of the Field Blend Zinfandel 2016. So much is going on here, and you could undoubtedly add more to the long list of aromas we've found: black plum, a spoonful of cream, cloves, rose petal, woodshop, cherry pie, the scent of the dry, native grasses that grow between the vines...Highly acidic, with clutching tannins and a silty body, this wine has the structure to age further. Its youth shows in the fruit forwardness of its palate: seedy blackberries, bursting cherries, bay leaf, and bruised, perfume-y plum.
We currently ship to AZ, CA, CO, DC, FL, GA, IL, MA, MD, MI, MN, MO, NV, NY, OH, OR, PA, TX, VA, and WA.
We are continually adding new states to better service our customers. Please check back periodically for updates.
Case discounts are applied at checkout. Club Members must log in to receive Club Members discounts.