Love Livermore Live 2021 Ticket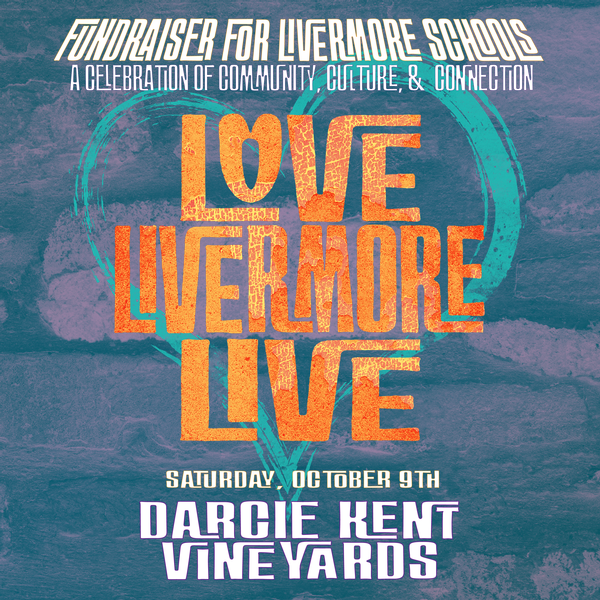 We invite you to join us on October 9th for an incredible day in the sun centered around original live music, homegrown wine, and the community that ties us all together. Set a blanket on the lawn among the picturesque Darcie Kent Vineyards and enjoy the best of Livermore's melodies, wines, food, and most of all, the incredible people who make up the Livermore community (YOU).
We will have 8 musical acts on 3 rotating stages.
Doors will open at 2 pm. Music will run from 2:15 pm-8:00 pm. PLEASE consider a ride-share or taxi service as parking is limited and we want you to have fun.
Bring your own low back chairs and small blankets to stake a claim on the lawn.
Most importantly, Love Livermore Live is a fundraiser designed to put instruments in the hands of Livermore's youth. We hope you will help us to continue Livermore's unique culture of supporting original, homegrown art!
Product Reviews
We currently ship to AZ, CA, CO, DC, FL, GA, IL, MA, MD, MI, MN, MO, NV, NY, OH, OR, PA, TX, VA, and WA.
We are continually adding new states to better service our customers. Please check back periodically for updates.
Case discounts are applied at checkout. Club Members must log in to receive Club Members discounts.