Love Livermore Live Donation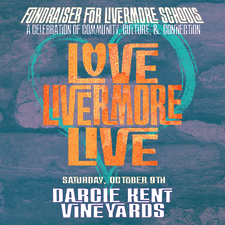 Our goal is to raise $10,000 for Livermore Schools. We realize that not everyone is in a position to donate at this time. Please use the quantity numbers and "add to cart button" to add the amount you wish to donate. If you wish to donate $500, please type "5" in the quantity space for $100.00 and the. Select "add to cart.
Product Reviews
We currently ship to AZ, CA, CO, DC, FL, GA, IL, MA, MD, MI, MN, MO, NV, NY, OH, OR, PA, TX, VA, and WA.
We are continually adding new states to better service our customers. Please check back periodically for updates.
Case discounts are applied at checkout. Club Members must log in to receive Club Members discounts.