2017 NOIR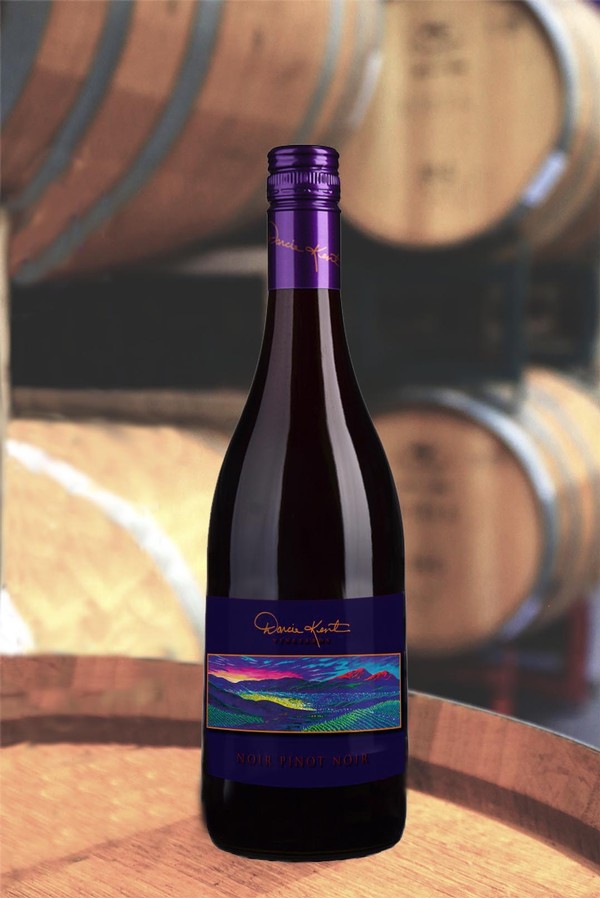 Wine Specs
Vineyard Designation
Blackjack Vineyard
Aging
16 months in French oak
Fermentation
Cool, slow, 14-day ferment
Like the film tradition its name invokes, Noir's character is generated from the bristling friction of its elements. In film noir, velvety hedonism and opulence play tug of war with grit. Here, a barrel of luscious Firepit plays fisticuffs, then couples, with cool-climate, earthy Pinot Noir. This is our second vintage of Noir, and while we still feel it's a little unorthodox, we continue to be enthralled with the result. The 2017 intermixes aromas of black cherry, beetroot, hyssop, and thyme. The fruit character deepens to black plum and sticky date on the palate. Spicy tannins and mouth-watering acidity reveal that Noir is still quintessentially a pinot noir, just with a little dark secret.
Ready to drink now but will evolve with proper cellaring through 2024.
Wine Profile
Tasting Notes
Welcome to the darker side of Darcie Pinot. Each vintage we marvel at the bright cherry color of our Pinot Noir that seems to belie the intensity of the flavors. Then we wonder, what if there was a different approach? Wonder no more. Putting the moral ambiguity aside, we added to this special cuvée the darkest barrel of wine from the Firepit Red and unleashed the NOIR of Pinot Noir. A smoky, piquant nose invokes aromas of cranberry, red plum and fizzy Dr. Pepper. On the palate, it's full-bodied and fruit driven, while having that zippy Pinot quality that complements food and doesn't fatigue your guests. Whether you're at Thanksgiving dinner or rooting from your favorite team, this wine will fit right in.
Vineyard Notes
Ideally situated on a hillside overlooking a fertile valley floor in Monterey County sits the gently-sloping Blackjack Vineyard grown by Jerry Rava and sons Jerry Rava II and Chad Rava. The vineyard benefits immensely from foggy mornings, warm days and coastal breezes that pick up in the later afternoon, leading to cool nights.
We currently ship to AZ, CA, CO, DC, FL, GA, IL, MA, MD, MI, MN, MO, NV, NY, OH, OR, PA, TX, VA, and WA.
We are continually adding new states to better service our customers. Please check back periodically for updates.
Case discounts are applied at checkout. Club Members must log in to receive Club Members discounts.