Not Yet Named Wine Co. x Darcie Kent: Edition #3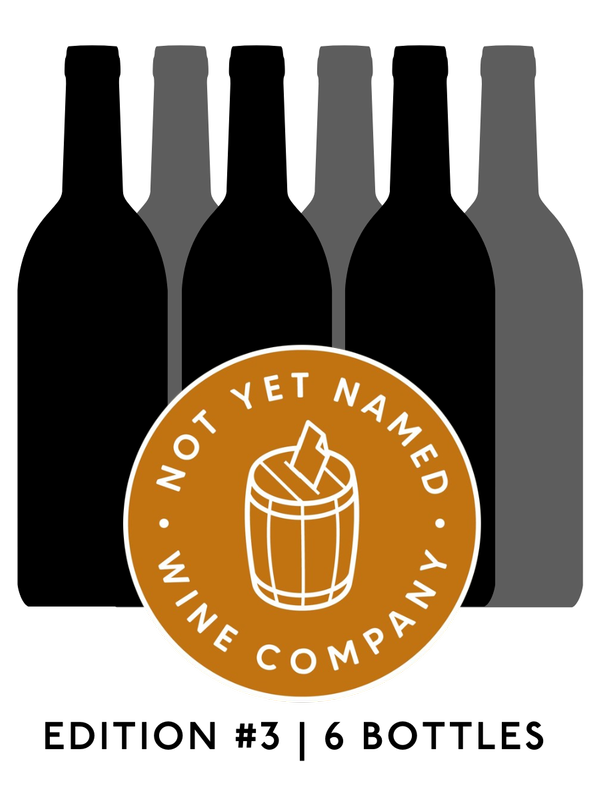 Introducing an award winning experience from the UK, where you make all the big decisions to democratically craft your own wine. This experience is created by Alex Brogan, one of our winemaking assistants for the 2023 harvest.
Sign up for 6 bottles of a
Not Yet Made Wine
and every time Alex is faced with a winemaking decision, you are provided with two or three good options that will affect the style of the wine along with all the pros, cons, risks and most importantly impact on taste.
For example, when choosing where to mature the wine, our members may choose between a cleaner, fresher style aged in stainless steel or a toastier and more rounded wine from aging in oak barrels. Then we put it to a vote and the majority wins! You also get to vote on some fun stuff too, like the name of the wine (Hence Not Yet Named Wine Co...), label design and even the music we play to the barrels...!
6 bottles of Not Yet Made wine from Livermore, California (*to be delivered/collected once ready*)
A vote for every key decision
Understanding of how wine is actually made
Invitations to tasting events
Invitation to visit and taste your wine in barrel with Alex
Learn more about past editions (Portugal and Chile!) of the Not Yet Named Wine Company here at its website, https://www.notyetnamedwineco.com/
Product Reviews
We currently ship to AZ, CA, CO, DC, FL, GA, IL, MA, MD, MI, MN, MO, NV, NY, OH, OR, PA, TX, VA, and WA.
We are continually adding new states to better service our customers. Please check back periodically for updates.
Case discounts are applied at checkout. Club Members must log in to receive Club Members discounts.